06/12/2011
So today I finally got my dim sum fix. Can't visit Hong Kong and not have dim sum right? We met at a place in Mong Kok called Cheers Restaurant. It was so packed. Dim sum goes into the late afternoon over here, and they even have happy hour after a certain time. I think after 3 PM? Not sure, but I think that's what my dad told me. Dim sum was so good. I mean... I already love dim sum as is, but authentic dim sum? Mmmmm even better. He brought back a bag of goodies, or t-shirts, from China. They were all so blingy, especially the purple one. I'm afraid I'll look straight fobby if I wear it, but I'll try to make it work.
After lunch, we did some walking around in Langham Place. They have the tallest escalator I've ever seen in there. It was like four stories tall! Longest escalator ride of my life. Of course, I didn't buy anything. I rarely shop at the malls here, since Hong Kong is known for their bargain marketplaces and I would much rather spend my money there. Also, they think everyone is made of money. I see more Louis Vuitton stores here than Vegas and LA combined.
Then my dad decides to take me to this bargain shopping plaza (I believe called Argyle Centre) and out of nowhere he asks, "Do you know how to get home from here?" I immediately answered yes, even though I was confused as to why he asked me that. Then he tells me he's heading home. Goodness, being a girl and left at a mall by yourself can really be dangerous... I ended up shopping up a storm since everything was so cheap! Only in Hong Kong would I shop like this. Back home, I'm really conservative with my money. Honest. The first thing I got was this silver necklace. It has a simple, classic look and costed only US$1.28. I'm sure my mom would like it.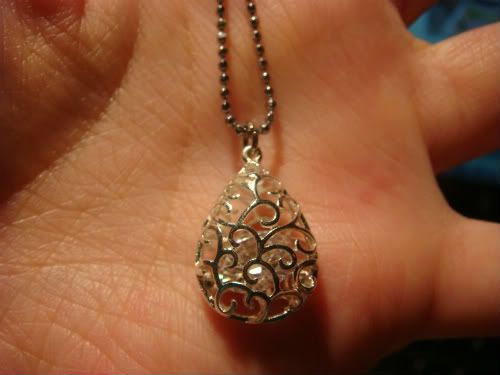 I got some clothes too. First was a loose-fit navy shirt that ties in the front and then 2 tunics that came with a top to layer over them. I think I'm starting an obsession over these. I can't remember how much everything was, but I would estimate it to around US$20 or less.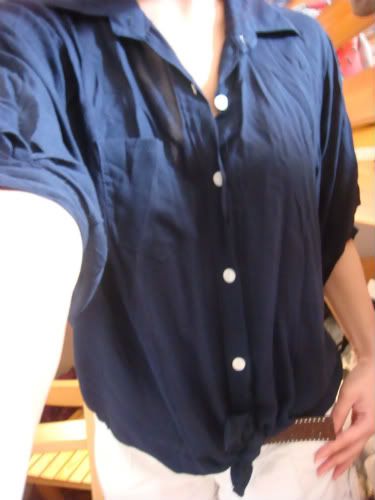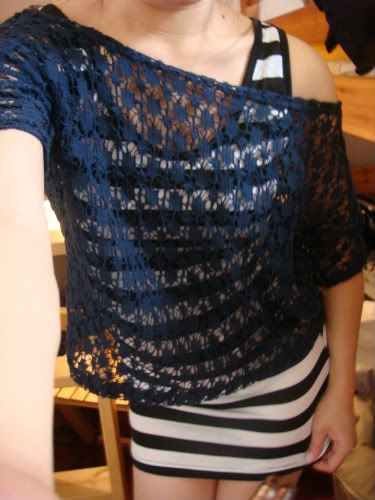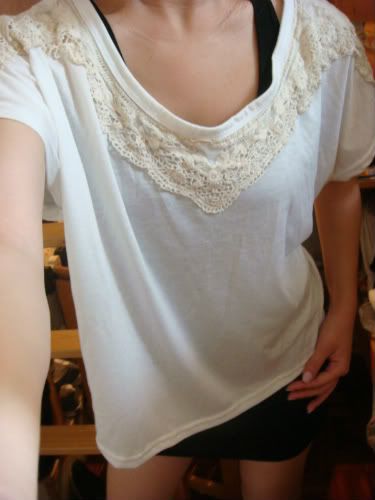 Also got this cute silver bracelet for Ricky's little cousin and engraved her name inside.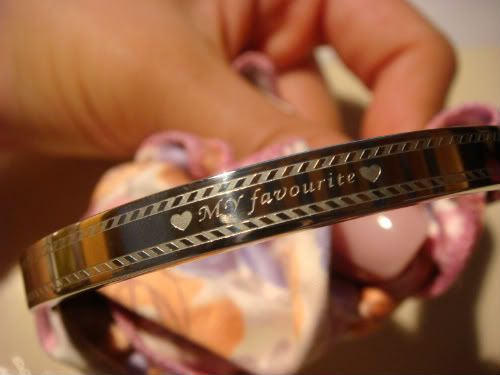 After all that, it was off to the streets of Mong Kok. I remember Ricky wanted some belts, so I went on a hunt for those. They had a bunch of imitation brand names, but I personally thought the Armani and D&G looked best so I got those. One is more dressy and the other more casual. Spent around US$25 for both.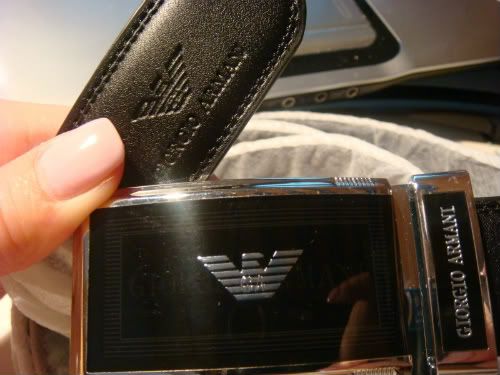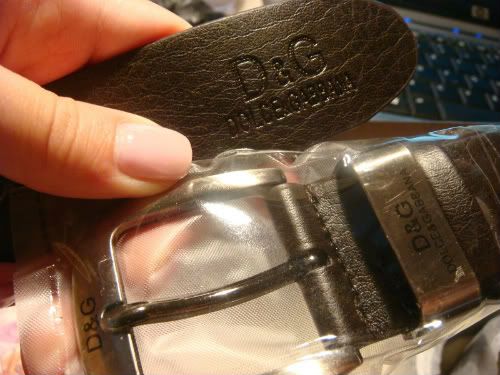 Lastly, I picked up 2 t-shirts. One is for Ricky and the other for my brother.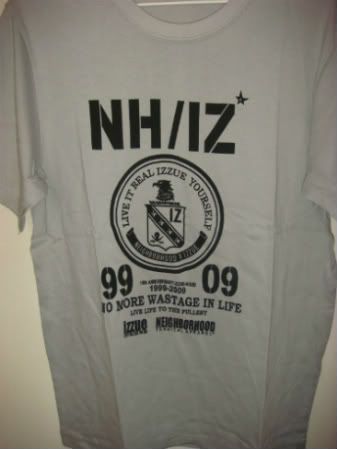 It was so much stuff to carry home. Plus, I had to buy dinner to take home... so my hands were completely full by the time I got back. Today I tried "gai dan zai" for the first time. It's super popular here. I wish they sold this back home. Unless they do already and I just don't know about it. I will surely miss the food here when I leave.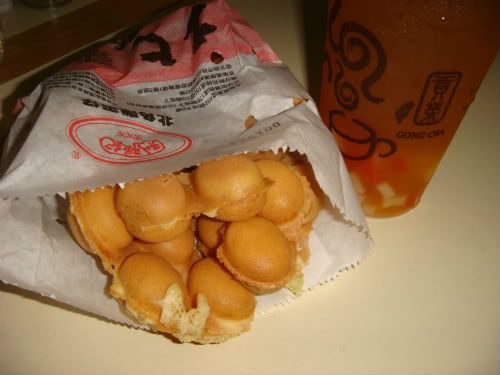 Posted by jenniferfer 03:42 Archived in Hong Kong Tagged food family clothes accessories