06/14/2011
Today was a chill day. Got out of class and wandered the streets of Wan Chai on my own. As I was walking to the metro station, I spotted a China Construction Bank across the street. I had no idea there was one right down the street from my school, so I wanted to stop by to pull out some cash since I was running low. On the way there, I pass by this busy looking alleyway with tons of food being sold. It smelled pretty bad, since they were selling a bunch of fish and whatnot. Then, out of nowhere, I smell cha shu. I was starving at the moment, so that caught my attention pretty easily. I turned to my right and bingo! There was a spot selling all kinds of roasted meats, like Sam Woo back home. I decided why not? Let's give it a try. Food was SO GOOD. I got the roasted pork and the lady was nice enough to suggest to me one that was supposedly better in taste. That crunchy pork skin is too good for words. I sounded like the biggest carnivore saying that.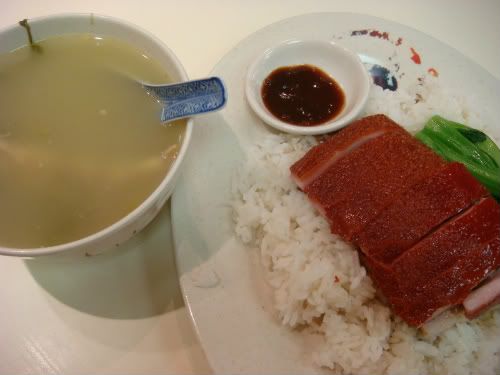 Then I went to the bank like I originally planned and headed on home. I wasn't in the mood to go out for some reason, so I pretty much stayed home for the rest of the day except for when I went downstairs to grab some dinner. I got street cart noodles again. It costed only US$2.83 for however way you like it.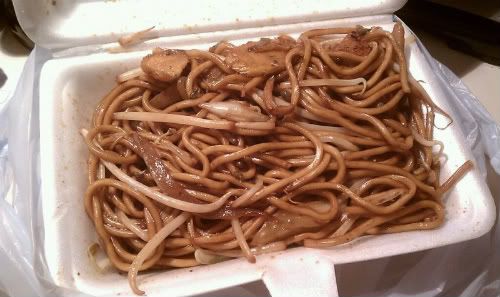 Oh yeah! I forgot to mention that I paid another visit to the T & L Pet House on the way to the metro. I have been visiting quite often ever since I discovered the place because they have the cutest puppies and kittens. They are way too small to even be weened away from their mother it seems like, but it's unbelievable how cute they are. Some can even fit into the palm of your hands. I absolutely fell in love with this baby chihuahua that kept trying to stand up against the door and continuously fell on his back. ADORABLE. I got some doggy treats to take back to the states just for the heck of it. Pets can be so spoiled. I wish I could have taken pictures, but they are strict on having no photography.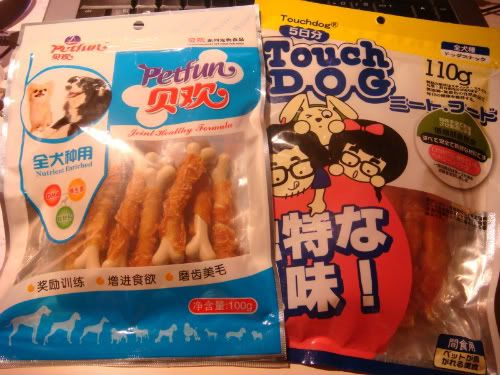 Posted by jenniferfer 10:48 Archived in Hong Kong Tagged animals food shopping